Mechanics of Ice Rubble Project
New major research project underway
(6 June 2014) The Centre for Arctic Resource Development (CARD) launched a research project aimed at improving expertise related to hazardous ice conditions in harsh, offshore operating environments. The project was supported by Hibernia Management and Development Company Ltd. (HMDC), and the Research and Development Corporation of Newfoundland & Labrador (RDC).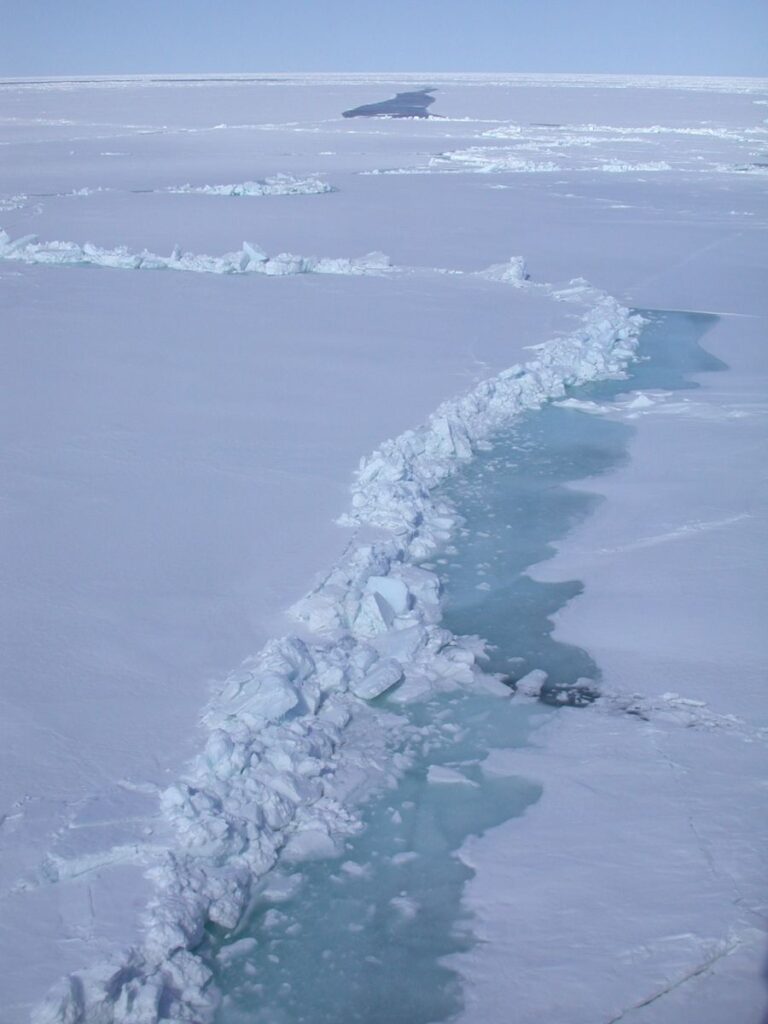 ICE RUBBLE FORMING A PRESSURE RIDGE IN THE ARCTIC OCEAN (IMAGE COURTESY OF NOAA)
The Mechanics of Ice Rubble (MIR) project examined the physical and mechanical properties of ice rubble, as well as its behaviour when it interacts with a structure or the sea floor. Ice rubble is an accumulation of ice fragments formed when an intact ice sheet comes into contact with another ice sheet or an obstacle.
"Arctic infrastructure must be designed to safely resist the loads imposed during potential interactions with these ice features," said CARD Executive Director Dr. David Murrin. "Greater understanding of the properties and behaviour of ice rubble will improve confidence in load estimates associated with this hazard."
Built upon Dr. Bailey's previous CARD project, Development of Ice Ridge Keel Strength (DIRKS); the main focus of the MIR project was to gain a greater understanding of the fundamental mechanics and key physical parameters that contribute to the strength of the ice keel as it interacts with structures. CARD researchers conducted a series of tests and numerical simulations to study the thermo-mechanical behaviour of the ice rubble. The total budget for the project was $1.278 million CAD, which was funded by HMDC, RDC, and CARD.
"HMDC is pleased to be working with CARD and RDC on the Mechanics of Ice rubble project," said Jamie Long President of HMDC. "Understanding the fundamental principles that govern interactions with ice features is another way industry can increase the safety of our operations off the coast of Newfoundland and Labrador."
"In Newfoundland and Labrador, we have the advantage of an emerging technology sector with expertise in harsh, offshore environments," said Glenn Janes, CEO, RDC. "The knowledge acquired from this project will help facilitate the design of offshore infrastructure that can better withstand hazardous ice conditions in Arctic and sub-Arctic waters."